Mathcad
has been around since 1986. I'm still using the Millenium version, Mathcad 2000, though it is updated regularly and is now at version 15.
Mathcad is oriented around a worksheet, in which equations and expressions are displayed graphically. Basic math, algebra, trigonometry, calculus expressions and matrices in floating 2D & 3D tables, formulae and solutions all show on the worksheet like they would in a textbook. It combines a computational engine using conventional math notation with a full-featured word processor and graphing tools.
Some of the capabilities of Mathcad are:
* Solving differential equations, with several possible numerical methods
* Graphing functions in two or three dimensions
* Symbolic calculations including solving systems of equations
* Vector and matrix operations including eigenvalues and eigenvectors
* Curve fitting
* Finding roots of polynomials and functions
* Statistical functions and probability distributions
* Calculations in which units are bound to quantities
This is yet another program whose powers I barely tap. I like it because the worksheets are as simple as using a sheet of paper to solve problems. You can put down notes as well as numbers and formulas.
Converber
is one of those beautiful little freeware utilities that only does one job, but does it exceedingly well: unit conversions. It handles a LOT of different units --
1324 various units of measure in 38 categories
-- and is updated and expanded regularly.
Syncback
has saved me from myself many times. It is available in different versions, with the simplest released as freeware.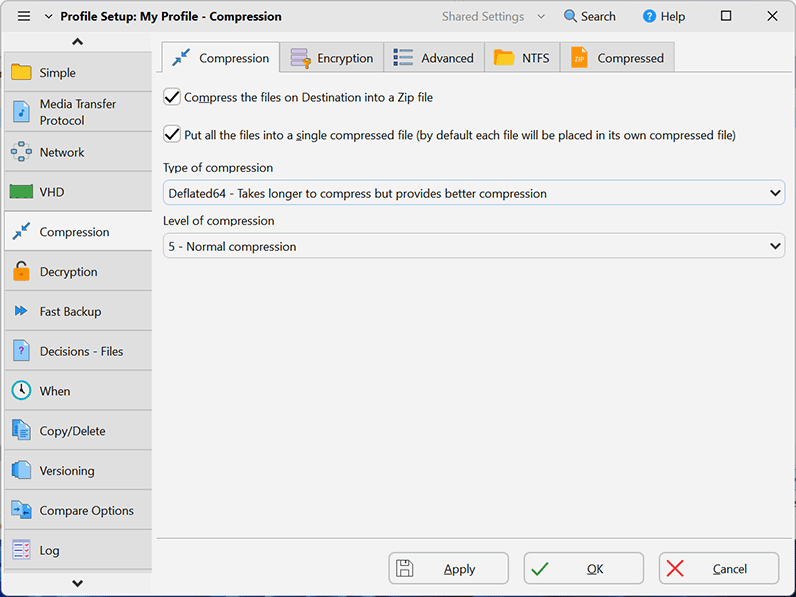 It lets me quickly and easily backup and synchronize my files to: the same drive, a different drive or medium (CDRW, CompactFlash, etc), an FTP server or a Network, or compress them into a Zip archive.
I use it to completely back up every changed file on my drive C to drive F every night. These drives are separate hard drives so I get a measure of protection against hard drive crashes, but the biggest thing I get is protection from my inadvertent deletions, overwritings, erasures and scrambled files.
It makes the difference between "My God, what am I gonna do now?" and "Well crap, now I gotta copy that file back from F to C!" I use the paid version as it even copies in-use system files.
Hide-it!
will allow you to completely hide programs on your desktop.
HideIt displays all currently running programs in its list box. Clicking on any of these will immediately hide the program and then mark it as hidden. To bring the program back, just click on it again and it will reappear.
There are
paid
and free versions of this. I use the
freeware version
as I don't need too many bells and whistle. I mostly use it when I get a rude installation program that hogs the whole desktop, refuses to be minimized, and seems to take forever to run. Hiding these pigs frees up the desktop and also keeps me from inadvertently pushing the wrong button and cancelling them.
"Memento mori"
(Me)